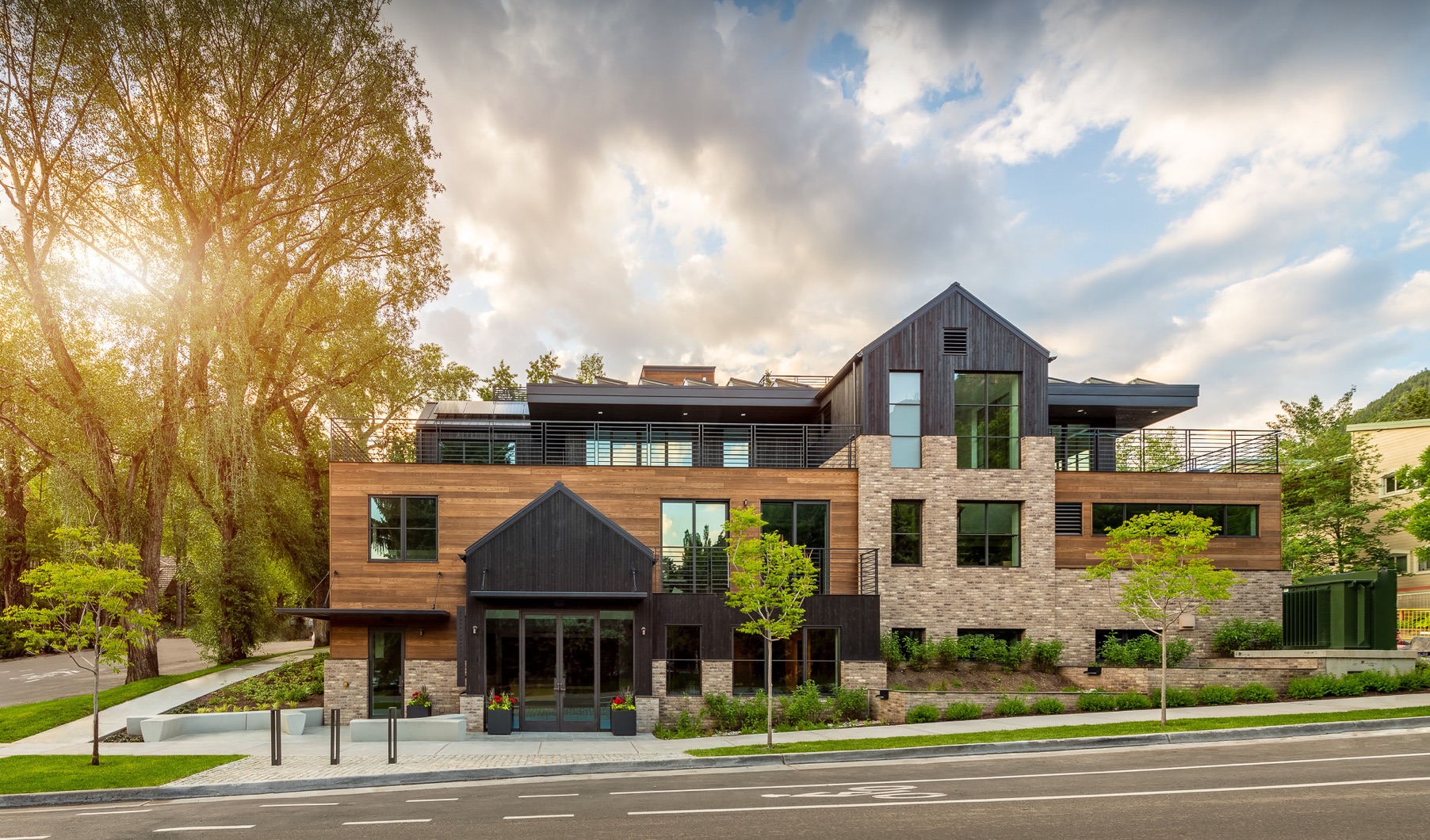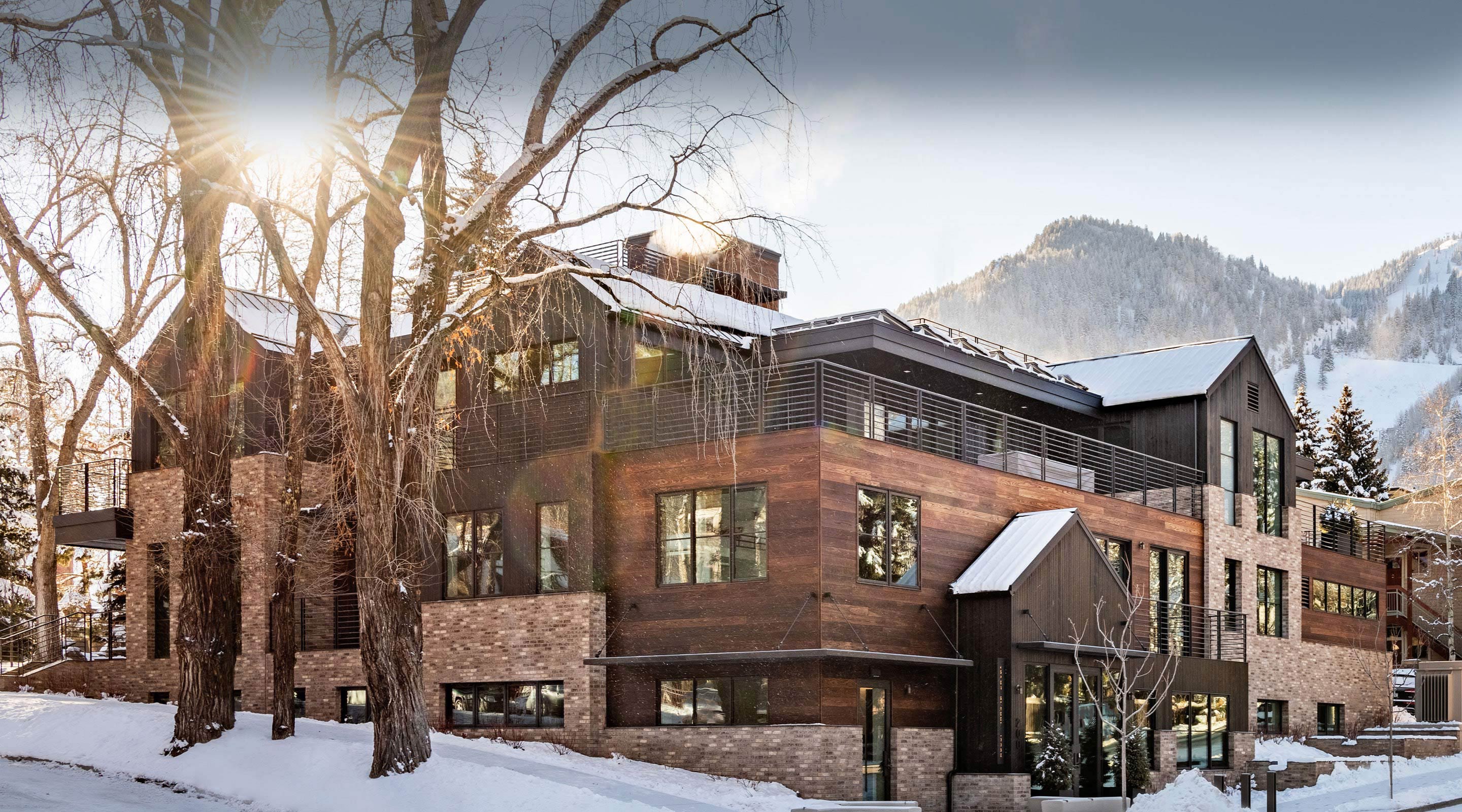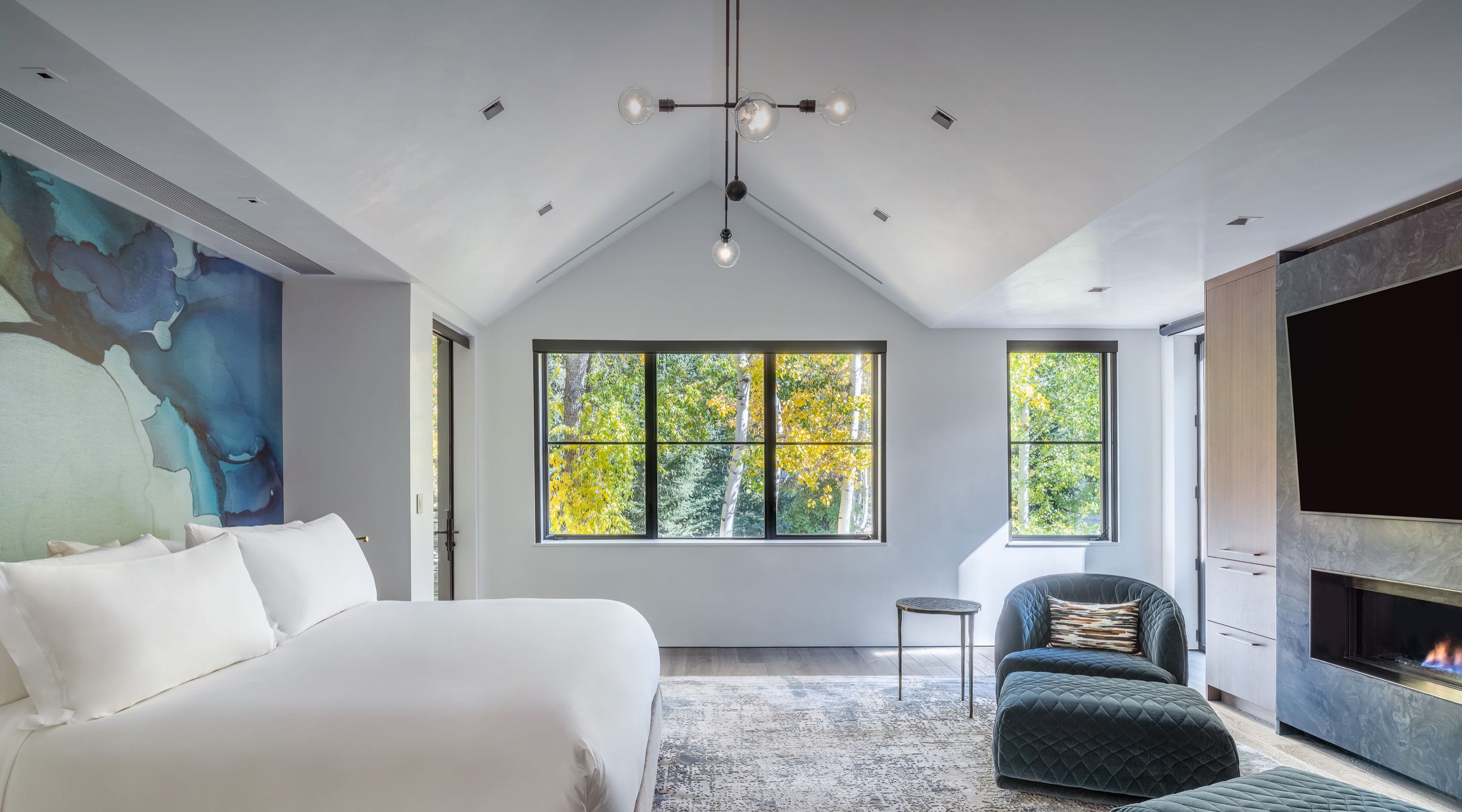 All of Aspen,
as you
dream it
All of Aspen,
as you
dream it
Your perfect stay
Aspen Street Lodge specializes in experiential group travel for parties of up to 28 guests.
Offering supremely personalized, high-touch service puts Aspen at your fingertips by discreetly intuiting every aspect of your stay to your utmost desires. Whether it's a weeklong escape with family or friends or a company getaway, prepare for a soul-filling experience.
explore more
The comfort of space
Intimate, residential style-living invites relaxation and enjoyment with your family, friends or colleagues. Amenities abound in spacious rooms and penthouse suites, each impeccably designed.
Discover Spaces
Your kind of adventure
Define your own Aspen dreamscape with the experiences you desire most. Whether it's exploring the mountains or dining at the best table in town, we'll coordinate the exceptional for you.
Choose Experiences
Gather together here
From rehearsal dinners to corporate retreats, your private event will feel right at home in our incredible spaces, with every detail considered.
Learn More
Tour the Lodge
Enter our doors and discover luxury Aspen living in the heart of downtown
location
Nestled in the heart of downtown Aspen, the best of Aspen is at your doorstep, from 80 restaurants and bars, to 200 boutiques and galleries, to endless miles of hiking and biking trails in the summer, and four ski mountains in the winter.
200 South Aspen Street, Aspen, CO 81611
Activities

Aspen Outfitting Company has built a reputation for providing Aspen's residents and visitors with the finest outdoor activities for more than 40 years. The experts for all things fishing, rafting, hunting, horseback riding and much more!

The Silver Queen Gondola transports you to the top of Aspen Mountain for skiing or snowboarding in the winter. In the summer, you can enjoy hiking or soaking in the spectacular views of the Elk Mountain Range including Mt. Hayden and Highland Bowl. Enjoy lunch at The Sundeck or a glass of rosé from the bar.

Offering great views of downtown Aspen and a lovely jaunt through spruce and scrub oak, the Little Cloud Trail is among Aspen's most accessible and shortest hikes which connects to the Ajax trail to the top of Aspen Mountain.

Ute Trail is a 1.8-mile roundtrip steep trail that climbs through dense pine forest to a scenic overlook of Aspen or continues 3.1 miles to the top of Aspen Mountain.

Smuggler Road is a three-mile round trip moderate trail that leads to a scenic overlook of the town of Aspen, that also connects into Hunter Creek Valley for a longer hike or bike. A must for any Aspen visitor looking to for a workout and class scenic photos of the town.

The Hunter Creek Trail, which parallels Hunter Creek has   two sections, Lower Hunter Creek and Upper Hunter Creek. This moderate trail climbs through spruce forests to open meadows and old miner's cabins.  The trail has beautiful views of Aspen Mountain, and beautiful photo ops at the bridge crossings.

Colorado's Rio Grande Trail runs along the Roaring Fork River from Aspen to Glenwood Springs on a former rail corridor. It is a low-grade trail that is popular for walking, running, and biking in the warm weather months, as well as cross country skiing in the winter.
Dining

The White House Tavern is a casual destination for lunch and dinner or on their heated patio with sandwiches and salads.

The Monarch is a sophisticated steakhouse with an elegant design that channels a London gentleman's club. As well as the finest beef cuts, The Monarch has an extensive raw seafood selection and a classic table-side Ceasar.

Modeled after London's Regine's, The Caribou Club opened its doors in 1989 as Aspen's first private members-only club. The club offers intimate dining, a bar and living room area, and a nightclub with dancing.

Steakhouse No. 316, serves up some the finest steaks in Aspen. With velvet curtains, leather booths and dim lighting, this steak house has an extensive menu that caters to all and the mood for a perfect night out.

Casa Tua is a restaurant with classic northern Italian cuisine in a beautifully designed indoor space as well as spacious patios for al fresco dining. Upstairs, Casa Tua is a private club for dining and socializing.

This famous Japanese fusion restaurant from Chef Nobu Matsuhisa offers modern creations as well as traditional sushi with fresh fish flown in daily. For more casual dining, Matsuhisa upstairs doesn't require reservations.

Elegant French restaurant with an extensive wine selection, outdoor patio and modern cuisine with seafood, meat and vegetarian dishes. Always in high demand as one of Aspen's top restaurants, reservations required.
Parks

Aspen Street Lodge fronts Paepcke Park, an Aspen landmark with its distinctive pavilion.

Aspen Street Lodge backs up to this delightful park, which has a horseshoe pit and picnic table, making it the perfect lunch spot or party venue.

Wagner Park is Aspen's downtown playground, with the iconic "tooth playground" and other features for kids, a professional-sized rugby field, and a great spot for dogs, to play a game of frisbee, and more. It is also the base for the famous Aspen Food & Wine Classic.

John Denver Sanctuary is a scenic park that runs along the Roaring Fork River and features Aspen local John Denver's songs inscribed into stones.  It is open to the public for free from dawn to dusk.

Rio Grande Park is the City of Aspen's largest park within city limits. This park contains professional size rugby field, state-of-the-art skate park, a basketball court, and is home to Theater Aspen, which showcases Broadway-level repertory theatre in the fall months.
Shopping

Synonymous with elegance, sophistication and style, Louis Vuitton is the ultimate in brand royalty.

This Luxury Italian brand offers everything from bags, Luxury apparel, furs and performance ski wear.

Kemo Sabe offers custom-fitted cowboy hats fashioned, designer cowboy boots, belts, jewelry, and other custom leather goods. Upstairs, the shop also features a private western bar for guests to indulge in their favorite cocktails while they shop.

Established in 1969, PCDG is Aspen's original clothing store offering top ready-to-wear designer brands for women and men, as well as a selection of designer shoes, jewelry and accessories.

Luxury ski apparel and hardgoods store located just steps away from the gondola. Featuring some of the top skiwear designer brands and performance ski rental equipment for men and women.

Luxury ski apparel, casual wear, ski equipment and home goods located mountainside at the base of Aspen Mountain. Gorsuch also offers a full-service rental shop as well as a coffee shop at the base of the Gondola.